Bidagubala (becoming quiet) Well-being Retreats
 
Feeling a little flat and overwhelmed? Pulled from pillar to post constantly between work, family and other commitments? How much time do you allocate to fully switching off the phone and practicing self-care? As may be aware, mental health issues are rising within both Australia and internationally. Our global communities are in crisis, with "untreated mental health conditions costing Australian businesses $10.9 billion annually (Beyond Blue, 2014)."
"As important as it is to have a plan for doing work, it is perhaps more important to have a plan for rest, relaxation, self-care, and sleep." – Akiroq Brost

Embrace the opportunity to reconnect with yourself in our incredibly spiritual and therapeutic Bidagubala (becoming quiet) yarning circle with Indigenous connectedness. You will connect and explore relationship with yourself, to others and to Kaurna / Peramangk country, surrounded by wild birdsong. Regular visitors are grey kangaroos and koalas, with an array of birds such as wrens that come very close.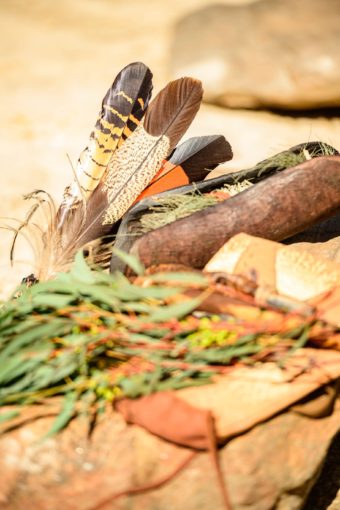 Experience:
*Our sanctuary of peace and well-being;
*Indigenous healing practices, including a Peramangk traditional smoking ceremony to cleanse our energy for the day ahead.
*therapeutic and trauma-informed
Put YOU first!
Open to Indigenous and non-Indigenous people of all ages.
Also, we are very excited that our event booking fees through Humanitix go towards raising money for Indigenous scholarships!
*International Well-being Retreat – May 2020, Gili Asahan, Indonesia! More details coming soon