Looking for feedback on what other's think of us before you commit to using our services? Then look below!
Please note that testimonials received prior to June 2019, will be on each of either our "Empowerment 4 Riders" or "Life Empowerment 4 You" pages. We're pretty excited about what people have to say about us, so please take the time to peruse the feedback we have received. If you want to contribute your own feedback, please select the link at the bottom of the page. Thank you.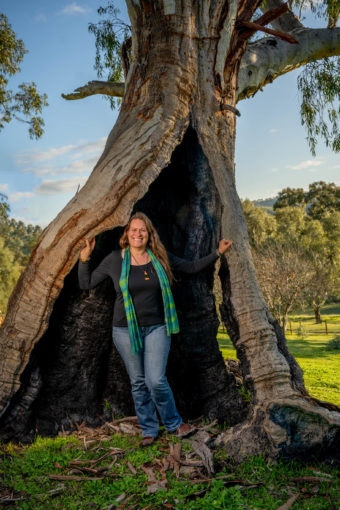 For horse related services testimonials prior to June 2019, please click on the link below.

For Coaching / Counselling related services testimonials prior to June 2019, please click on the link below.

"The online course offered by Bianca Stawiarski from Warida Wholistic Wellness made me completely change the way I think about myself. Despite not looking back (because it's a can of worms and I didn't want to go there) but looking forward, I have learned to value, like and love myself.  This has lifted my self-esteem, which has resulted in a more confident and assertive me … and I like it! I found Bianca professional yet approachable. Personally, I am more confident, content and aware of my needs and how they fit in with other people in my life. I'm happier to say no in a constructive manner, happier to do things for myself and find a balance so I continue to help others without jeopardising my needs."

– Sue Russell (UK)
"What an amazing experience to leave the worries of the world behind and escape to such a beautiful part of the country. Lovely green rolling hills, gentle valleys, sun soaked fields, boundless deep rooted trees.  Such a serene and rejuvenating retreat with an equally amazing inspiring lady and a beautiful family to match.

Bianca seems to draw her energy from the very wind itself, seeing only strengths within those she meets and graced with a gift to share. This trip has been one of those moments in life where you get an opportunity to stop, reflect and listen to the tranquility of the peaceful landscape whilst drawing inward in search of some hidden fire within.  Of special note was the experience of sitting around the 'Bidagubala' (becoming quiet) yarning circle at different times during the day whilst listening to the gentle trickle of the pond, the various sounds of so many diverse birds, the swaying of the leaves or the crackling of the fire. Such a calm amazing place to be.

And what an amazing privilege to be part of such a deep and respectful service of the traditional smoking ceremony and 'Welcome to Country' conducted by knowledgeable Kaurna / Peramangk elder, Ivan-Tiwu Copley OAM. Having never attended such a ceremony before I was mesmerised by Ivan's story telling and intrigued by his skill and knowledge of the land and traditions of his people. It was a very special morning that added another layer to the depth of the experience of feeling one with the country and it's surroundings.

Looooooooved it'. – Kathryn Dawe
'Bianca delivered her vicarious trauma training workshop to the Riding for Disabled Association South Australia (RDASA) Volunteer Coaches and trainees. Through Bianca's preplanning and correspondence the workshop was tailored to or volunteers' roles and experiences within the RDA setting.  Bianca's kind demeanor encouraged good discussion and dialogue throughout the workshop.  As a result every one of the attendees found it beneficial to their work with RDA and also applicable to their everyday lives. Some comments from attendees included:

*extremely knowledgeable, lots of great info.

*A highlight for me, very relevant, amazing and knowledgeable presenter.

*An effective speaker

*A great presenter, clear and concise.

We would highly recommend Bianca and would absolutely have her back again". – RDASA State Office
Want to add your own Feedback?
Click on the Feedback photo below to completed our continuous improvement form.  We thank you for helping us to improve our service.